CS3 or The Crowd Sons is a trio from Oberhausen which invited me to play some sessions with them as a singer some years ago.
These sessions were fruitable, and so I became a permanent guest at different live performances.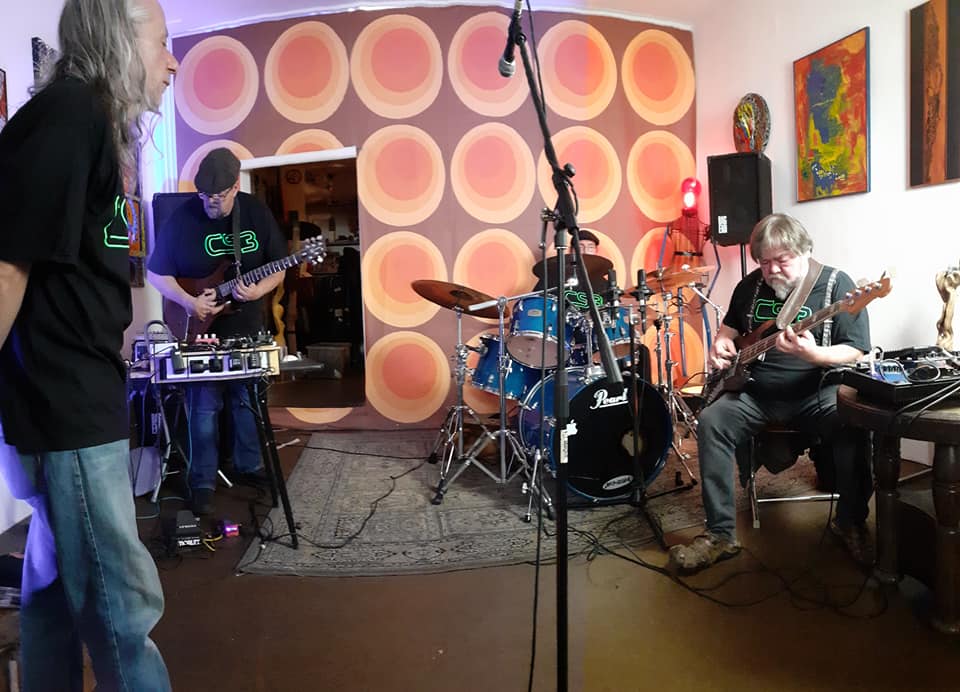 The core of the band is formed by Jörg Hüttemann (keys, guitar) and his old companion Lothar Blum (bass), together with the young drummer Daniel "Bursche" Reinders.
The music is purely improvisative, "Kraut Rock" in the Old School way. For me as a singer a quite interesting and, of course, challenging task.
Here are some tracks from one of our first rehearsals.